Star Mid Winter Championship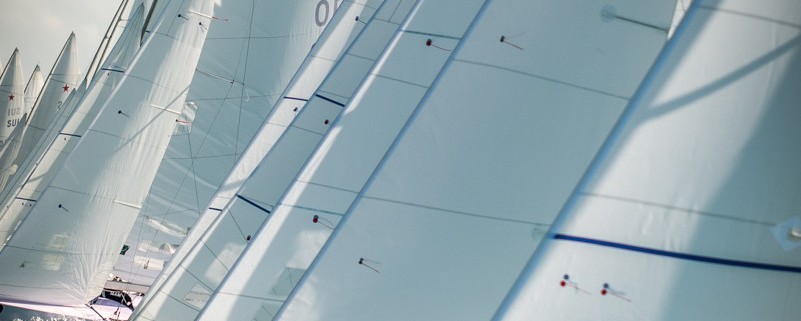 Coconut Grove
Josh and I are back at it here in Miami in the Star Mid Winter Championship, four days of racing with up to 8 races in total.  The first two days races will count for the Bob Levin Memorial trophy.  Today's racing was delayed while the race committee waited for the northwesterly wind to die and the southeasterly sea breeze to fill.  This made the start of race 1 around 13:00 in 7 knots.  The sea was flat and the maximum wind of the day was about 15:00 at 8 knots.
In the first race, Josh and I sailed pretty well and got up into the lead half way up the first leg. But  a couple mistakes that kept us from winning.  We finished 4th behind George Szabo in first, Charlie Buckingham in 2nd and Jack Jennings in 3rd.  Buck senior was 5th.
In race 2, we were in a group of four boats called over early at the start down at the pin end of the line.  The race committee took about 45 seconds to make the call (which they are not required to do but do regularly within 10-15 seconds).  This put us and the other three boats about 1:30 behind the 26 boat fleet by the time we started.  There was nothing remarkable about either race today so making a comeback in the second race was tough.
George Szabo leads the regatta with 6 points, Jack Jennings in 2nd with 7 and Augie Diaz, the current World Champion, in 3rd with 10 points.  Josh and I got back to 15th in the 2nd race so we are in 10th overall with 19 points.
Tomorrow's forecast is for light sea breeze to fill in the afternoon again.  Saturday is supposed to be 14-16 knots from the south and Sunday is forecast to be 22-26 knots with gusts well over 30 knots from the north northwest.
Four complete results go to; http://www.yachtscoring.com/event_results_cumulative.cfm?eID=2926
Paul
https://cayardsailing.com/wp-content/uploads/2016/12/SSL_FINALS16_start.jpg
1200
801
Paul Cayard
https://cayardsailing.com/wp-content/uploads/2015/01/cs_Logo-07.png
Paul Cayard
2017-01-06 03:01:09
2017-01-06 03:05:43
Star Mid Winter Championship