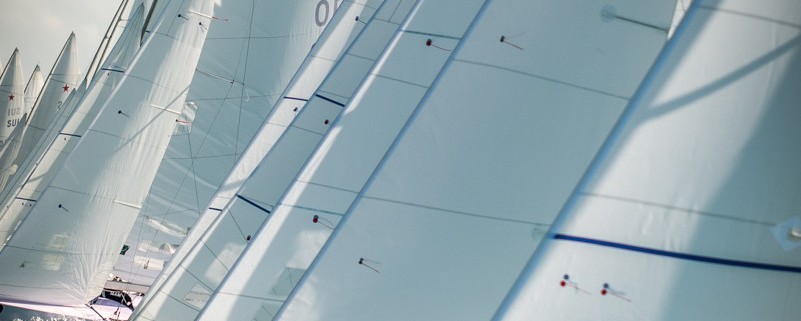 Nassau, Bahamas
Today was the final day of the Qualification Series at the SSL Final and it didn't go as well as Josh and I hoped for.  We ended up where we started the day… in 15th.  We had glimpses of upward movement; leading at the first mark of the first race. But I forgot to go back to the well on the second windward leg and ended up 8th in a race that we led in.  That just means we didn't sail well enough and here you have to sail very well in order to move on.
Ironically we had a poor start in the first race today and got to the first mark first.  That wasn't all speed.  That was a bit of luck! In the second race, we had a great start and got to the first mark 20th.  The wind was a light northeasterly starting at 7 knots and fading to as little as 4 knots.  In the first race the right side was favored and in the second race the left side was favored.  Tricky!
Tomorrow, the top 10 teams from the qualifying series will race.  8 teams (3-10) will race the quarter final, while the top 2 from the qualification series are qualified into the later rounds. The winner of the qualification series, Diego Negri (ITA), has a spot in the final and the runner up, Mark Mendelblatt(USA), has a spot straight into the semi finals. From the quarter final race, 6 will move onto the semi final where they will be joined by Mendelblatt and from that race, 3 will move onto the final where they will be joined by Negri.  The winner of the SSL Final will be the boat that crosses the finish line first in the final race.
I think this format is very good for big events like the Olympics.  Trying to explain to the public that the winner of the "Medal" race isn't the Gold Medalist because some other guy sailed really well for 6 days before the grand finale, is tough.
The Star Sailors League is great for our sport.  The format is right on the money. The Star is the perfect platform for creating a level playing field for athletes as diverse, physically, as Laser, Finn, Star, Soling,  and 470 sailors.   This event is becoming a true "World Championship" in sailing as it pits the best of the best against each other. There is a lot of enthusiasm around this event; the young guys are really excited to be racing the "legends" and the legends are just happy to still be out there.
My next event will be the Star Mid Winter Championship in Miami, January 5-8, 2017.
I wish everyone a happy and safe holiday season!
Paul
https://cayardsailing.com/wp-content/uploads/2016/12/SSL_FINALS16_start.jpg
1200
801
Paul Cayard
https://cayardsailing.com/wp-content/uploads/2015/01/cs_Logo-07.png
Paul Cayard
2016-12-03 05:11:33
2016-12-03 05:11:33
Star Sailors League-Day 4