Our 15-day journey to Antarctica and Patagonia came to a close Monday morning as we departed Ushuaia, Argentina at 09:00.
After our various Penguin, Whale and Iceberg experiences of 10 days ago, we set sail for the Antarctic Circle, 66 35 degrees South latitude. We crossed our "goal line" at approximately 18:00 on Sunday, January 20 and celebrated with some of Shackleton's Whiskey and cigars, outside, on the upper deck of Rosehearty.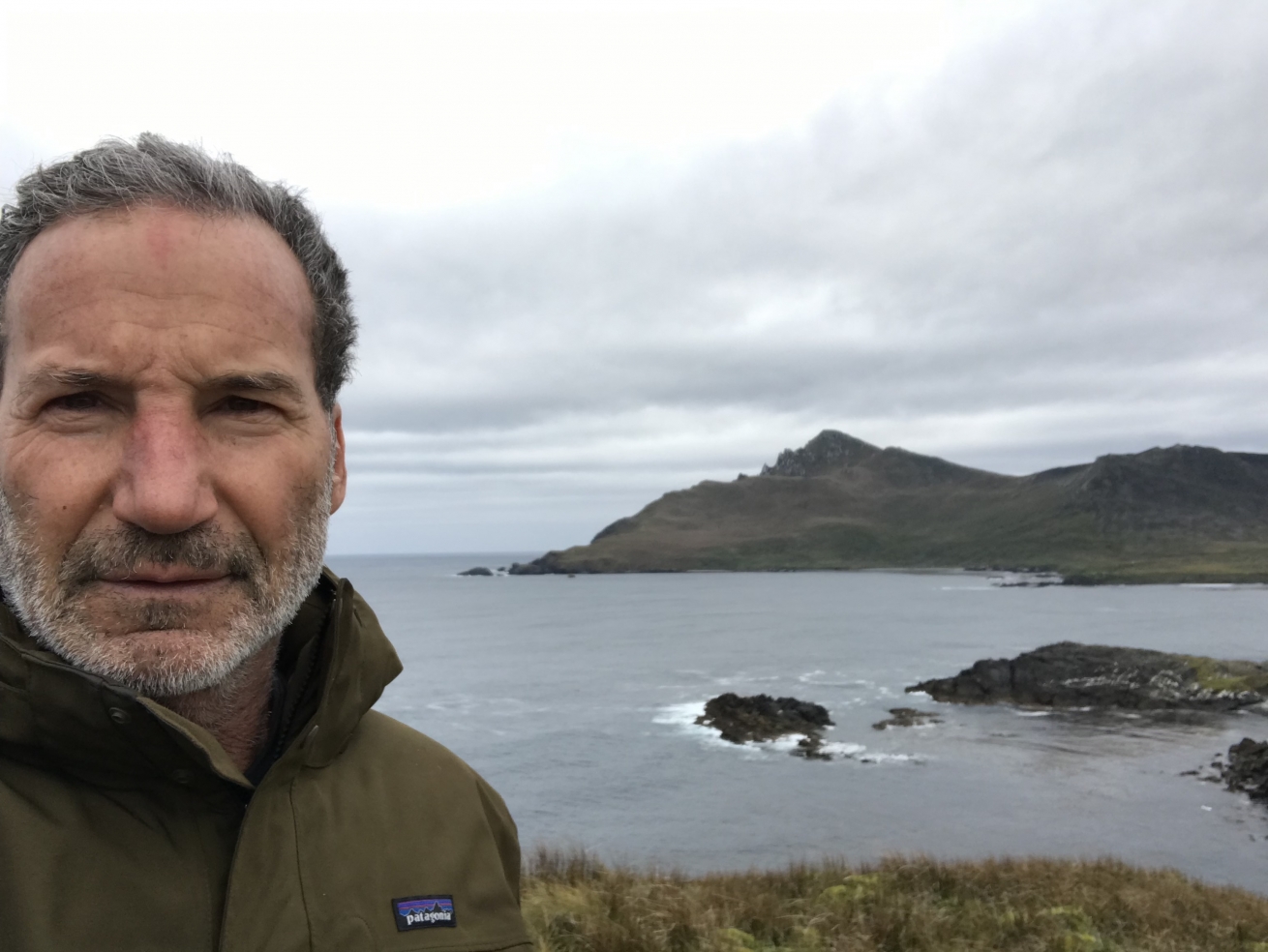 From there we chartered our crossing of Drakes Passage. Captain David Hutchison and I monitored the weather forecasts for several days. The weather analysis was reminiscent of my Round the World Racing days. We found a good "window" and departed, weaving our way through the low-pressure systems on a 60-hour, 600 nautical mile passage. We had up to 48 knots of wind one night, fortunately, aft of the beam. So while we still pounded and rolled quite violently at times, I appreciated the comfort of being on a 180 foot, 500 ton, yacht compared to my previous experiences. We made landfall at Cape Horn on Wednesday, January 23. For me this was a special visit. Having sailed past the Cape 3 times while racing, I was intrigued to go ashore. We visited the lighthouse and various monuments commemorating the sailors who sailed passed and those who perished at the Horn.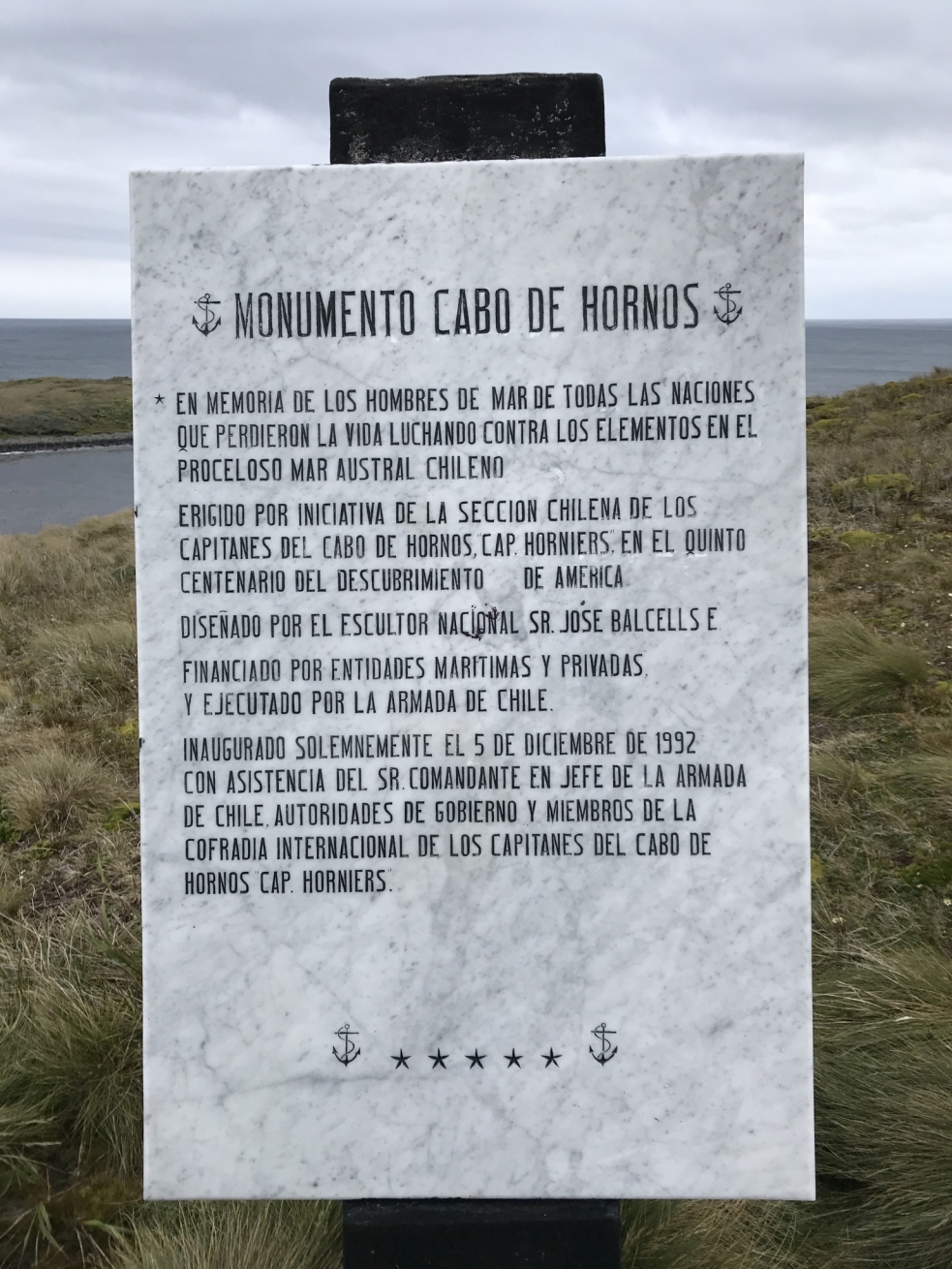 From Cape Horn, we cleared customs in Chile in Puerto Williams and made our way up to Yendegaia Fjord. There we visited an abandoned cattle ranch and saw lots of flora and fauna on a 5-hour hike. After the hike a few of us tried our hand at fishing and come up with nothing. The crew put down crab pots and caught several which made for a tasty lunch the next day.
In the morning, we were on the move again to Pia Fjord, first the western arm with its three glaciers and then up the eastern arm where we anchored and went ashore. Again, we hiked up into the nature and arrived at the base of a giant glacier. Naturally, the ice pieces that calve off the glacier float out into the fjord. When the tide goes out, a lot of the ice gets stranded on the beach and creates quite a strange dichotomy of "ice on the beach".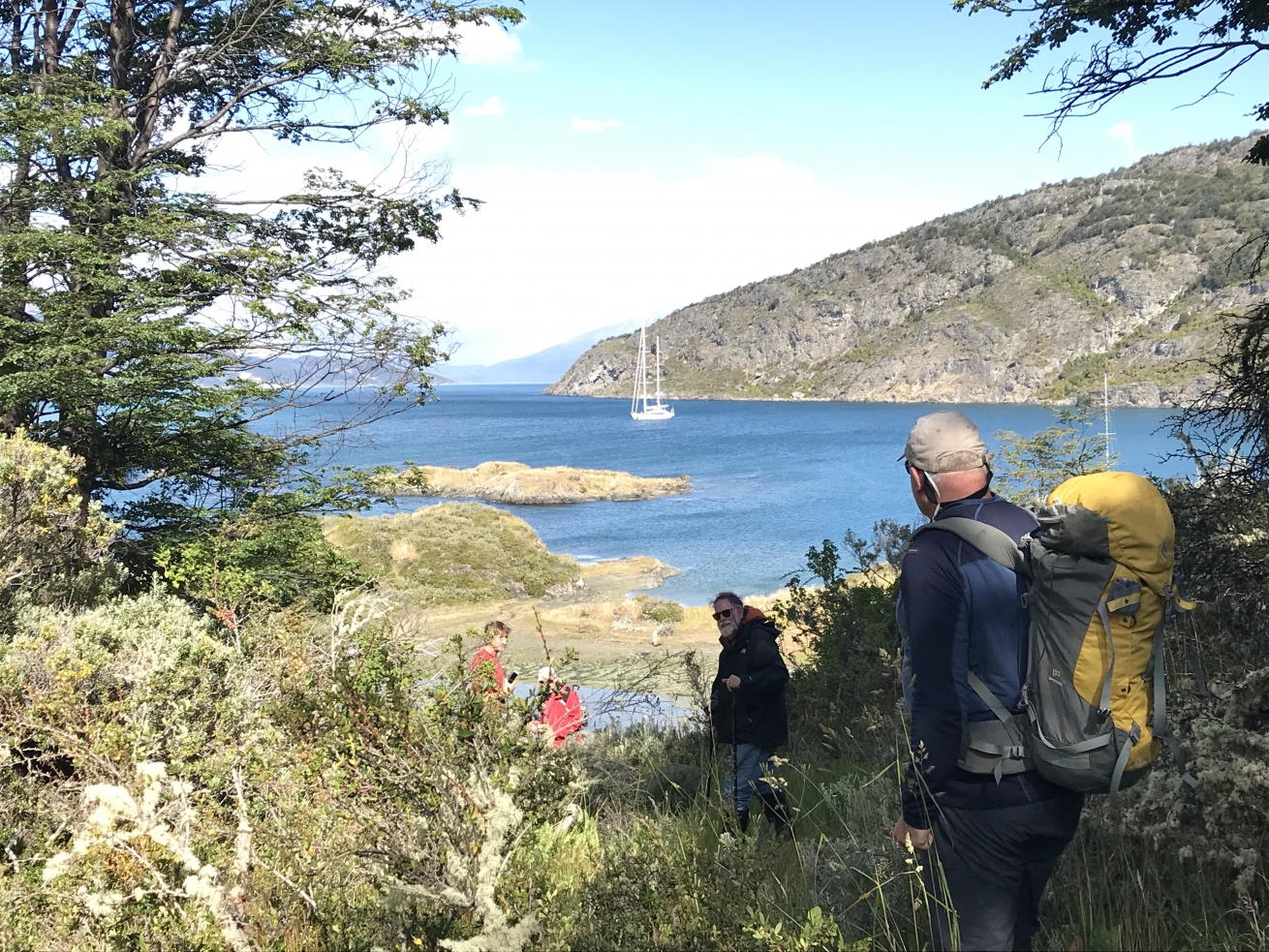 We then proceeded back to Puerto Williams to "check out" of Chile and then onto Ushuaia, Argentina, where we spent Sunday afternoon visiting the town. You could tell from the type of shops in the town, that the purpose of Ushuaia was to serve as a launch pad for various expeditions, both on land and by sea. Ushuaia, with a population of 80,000 now, is known as the southernmost town in the world.
The 15 days we spent on Rosehearty, with her extremely professional and well-organized crew, was spectacular. The things we saw you can see in picture books. But experiencing first-hand, makes a world of difference! This was truly a trip of a lifetime and I thank my friend Joey Kaempfer for the fabulous opportunity!
I am back in San Francisco this week to, among other things, attend to my responsibilities as Chairman of the Board at St. Francis Yacht Club. On Friday I will be heading out to Miami for the Star Masters this coming weekend where I will be sailing with my longtime friend, and Olympic Gold Medalist, Magnus Liljedhal. I am also very excited to get time with my son Danny who will also be in Miami training for the Star Junior World Championship which starts on February 4.
https://cayardsailing.com/wp-content/uploads/2019/01/fIDU4OC4T5aaZRYs41y5TA.jpg
3024
4032
Paul Cayard
https://cayardsailing.com/wp-content/uploads/2015/01/cs_Logo-07.png
Paul Cayard
2019-01-29 21:34:10
2019-01-29 21:34:14
Antarctica Final