Oxford, Maryland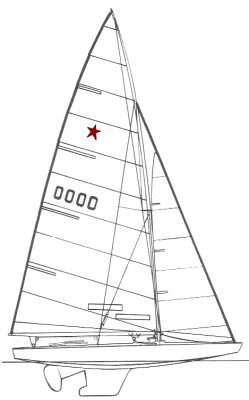 Two races were held today on the Choptank. (Love that word. Very appropriate as the water is choppy out there!) It was clear, cold and a brisk 50 degrees when we headed out to the race course at 0930.
The wind was 7-12 from the west with 30 degree shifts today which made racing anything but straight forward.
Brian and I managed to win the first race with the consistent Arthur and Dave team in second place.
In the second race, we had a good start and had Arthur and Dave seemingly under control when the wind went light and we had a reshuffle. Arthur and Dave went from 6th to 1st while we did the opposite.
We had some chances to get back I into it but Arthur and Dave sailed very well to win the race while Brian and I finished 5th.
So Arthur and Dave won the Wind Up and Brian and I finished second.
For us the main goal for this weekend was to make sure we are happy with the tune of this boat and get our boat maneuvering sorted out. We achieved most of that but need to keep working on out upwind speed. Arthur and Dave were a bit quicker than us.
For complete results go to www.starclass.org
The North American Championship starts Wednesday. I am going golfing with my buddy Larry Whipple tomorrow!
Paul
https://cayardsailing.com/wp-content/uploads/2014/10/StarWire_fi-l.png
176
387
Paul Cayard
https://cayardsailing.com/wp-content/uploads/2015/01/cs_Logo-07.png
Paul Cayard
2014-10-06 13:43:08
2014-10-07 13:14:16
Oxford Fall Wind Up