Star Mid-Winter Championship
Coconut Grove
Last weekend marked the end of the Star Winter Series with the Walker Cup on Thursday and Friday and the Mid Winter Championship being the cumulative score of all 8 races from Thursday through Sunday. The four days featured a variety of conditions from 7 knots to 20 knots sunshine to rain squalls. Through it all, the 42 teams had great competition on the water and camaraderie ashore.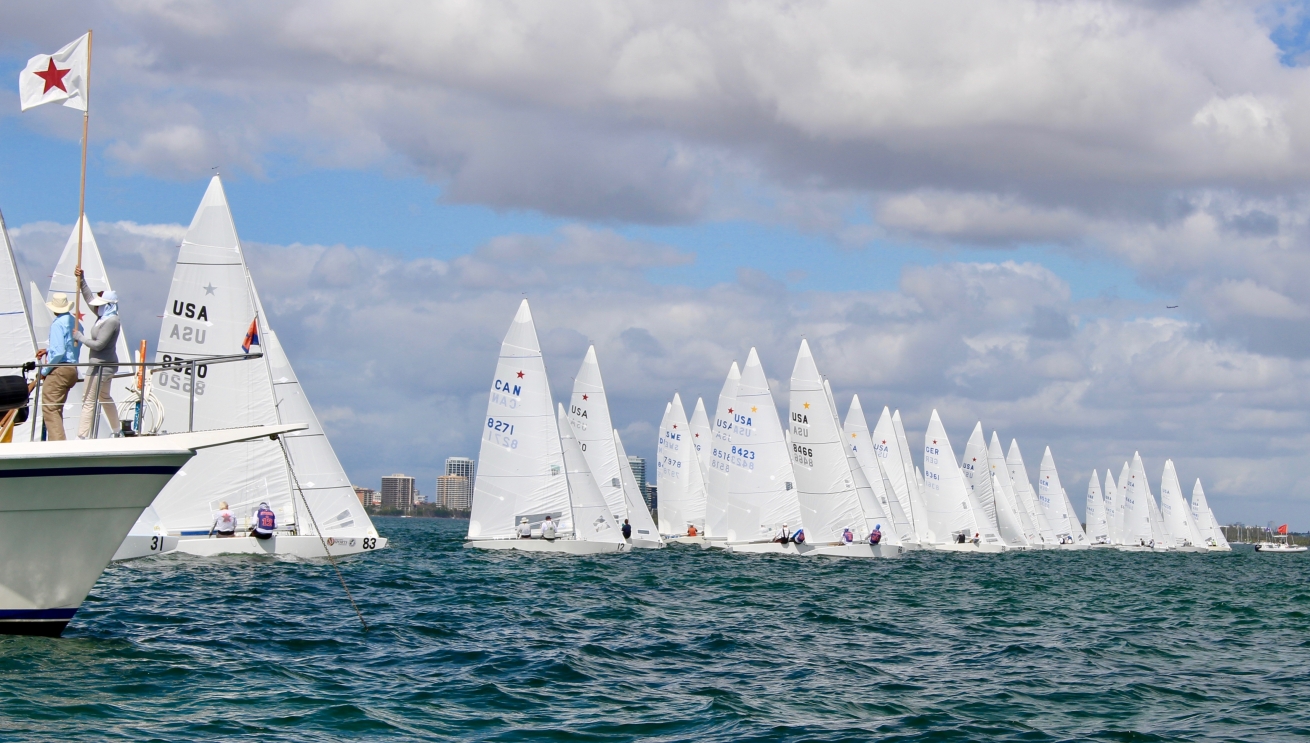 There were many contenders in each race with Tomas Hornos, Augie Diaz, Doug Smith, Jake Lilly, Jorgen Schonherr (DEN) Peter O"Leary (IRE), Ante Razmilovic ((GBR) Arthur Anosov, all leading or winning races. I also had the pleasure of having my son Danny with Roger Cheer out sailing with the fleet and learning a ton while having fun. Danny had just completed the first ever Star Junior World Championship at the beginning of the week. This is a great event that is brining youth into our class.
At the top of the leaderboard for the Mid Winters, Eric Doyle with Payson Infelize, Lars Grael with Samuel Goncalves and myself with Magnus Liljedahl battled all week. After 4 races for the Walker Cup, which were moderate wind races, Magnus and I won by just one point over the other two who were tied for second. After two more windy days of sailing on the weekend, Magnus and I managed to win the entire event by just 0.4 of a point. Eric Doyle and Payson had out-sailed us through the 7th race and held a two point lead going into race 8. At the first mark of race 8, Mag and I were leading with Doyle Infelize in 4th. Down that first run, Doyle got in a collision with another, "give way", boat. Both yachts broke their masts. Doyle requested and received redress. His redress was the average of his score in the first 7 races. Being that his first 7 races totaled 24 points, he received 3.4 as his score in race 8. Mag an I went on to win race 8 over the O'Leary brothers, who finished the regatta in 3rd.
Magnus and I are very pleased with our performance last week and looking forward to the Baracrdi Cup in 3 weeks time.
As a general note, I am posting less requesting through this channel and more on FaceBook and Instagram. You may want to follow me on those channels.
For complete results go to: www.yachtscoring.com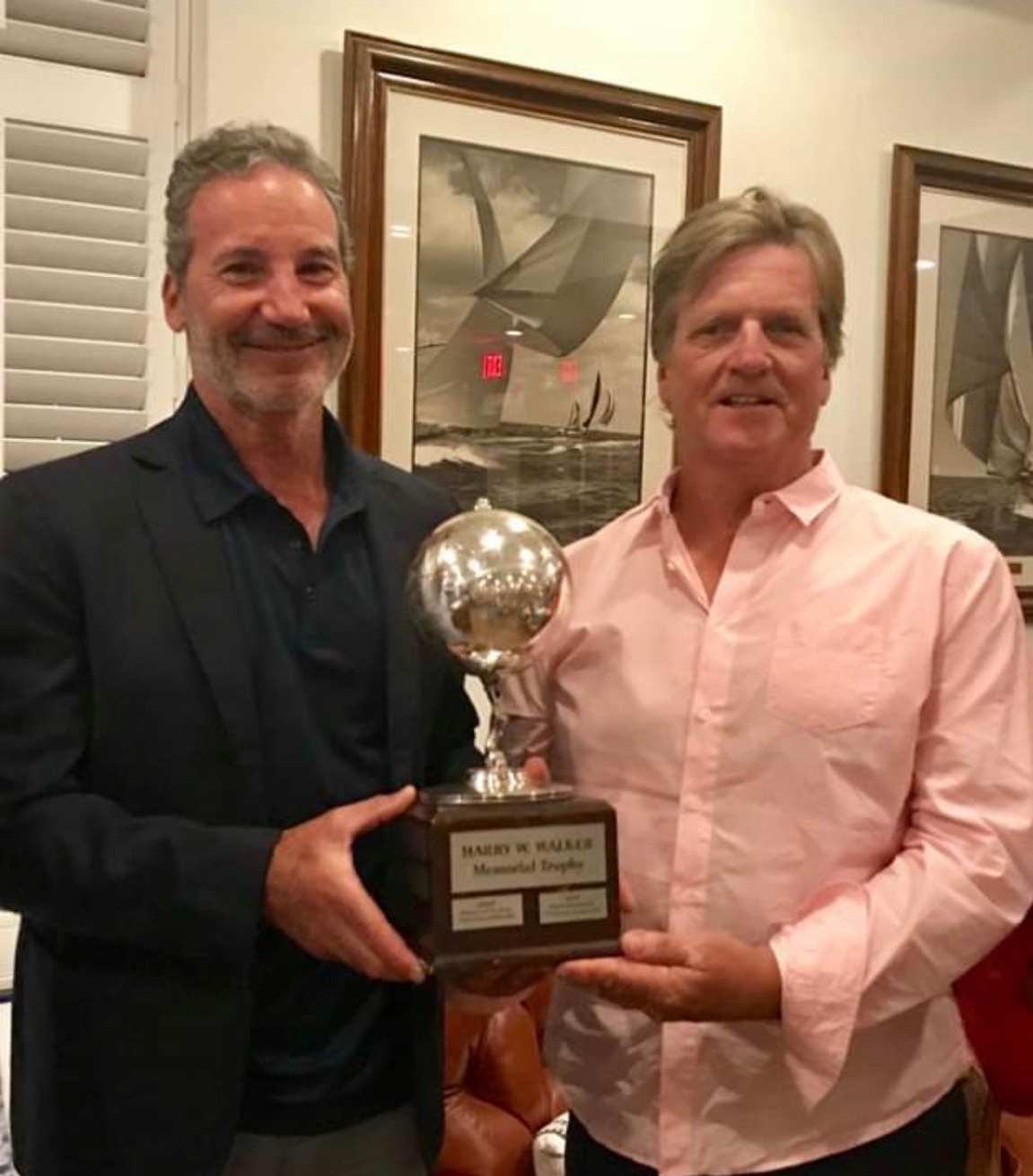 https://cayardsailing.com/wp-content/uploads/2015/01/cs_Logo-07.png
0
0
Paul Cayard
https://cayardsailing.com/wp-content/uploads/2015/01/cs_Logo-07.png
Paul Cayard
2019-02-13 11:41:35
2019-02-13 11:41:47
Star Mid-Winter Championship